Having worked in Financial Services and Estate Planning for nearly 20 years, Ross set up Norfolk Wills and Estate Planning to advise clients on later life planning.
With vast knowledge, experience and contacts we are able to give you the best and most trusted advice available in the market today.
High quality customer service is of paramount importance to us and we look to build long term relationships to help you and your families for generations to come.
All our services are conducted by a professional who is regulated by the FCA or FPA and all our legal work is carried out by our solicitor who is regulated by the Solicitors Regulation Authority.
If you have any questions or would like to discuss this further with the Norfolk Wills and Estate Planning team, contact us now.
150 years collective experience
2000 legal documents written
£10 million successful investments
£5 million inheritance tax saved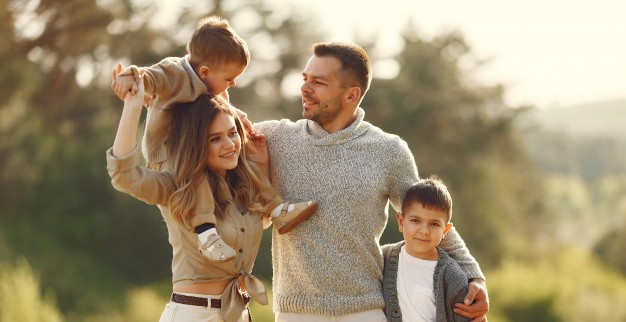 What happens if you don't have a will?
If you don't have a will the consequences could be massive. Some of the most common reasons are:

Assets frozen
Your money going to the wrong places
You could pay more tax
Family disputes
Financial hardship
Children suffer
Ex-partners could make a claim against you
Property taken to pay for care home fees
---
How you can get started:
1. Contact us for a free, no obligation chat
2. Arrange a free home visit consultation to arrange your will
3. Your will is conducted by our a Will writer who is qualified with the institute of professional Will writers and we have SRA regulated solicitors for more complex cases
---
Great service provided and very professional too...would certainly recommend
Kyle Faraday-drake
2020-07-22
My partner and I had been meaning to sort out a Will for a long time and have never got round to it and thought it would be a painful process. We decided to finally sort it and are so glad we chose Norfolk Wills and Estate Planning. Ross was very professional and knowledgeable, he made us feel very comfortable and with it being the first Will we have completed he explained things to us very simply so it was easy to understand. It was easy to make an appointment and to put the icing on the cake, it was very reasonably priced. We shall be using them again for any amendments in the future and will also be contacting them when my mortgage is due to see what advice we can get. We shall be recommending them to our friends and family and anyone else requiring these services.
I never thought about wills and funeral plans, but Having just been diagnosed with brain cancer I wanted advice and piece of mind should the worst happen. I spoke to Norfolk Wills and Funeral Plans who made me feel at ease straight away, everything was explained in understandable detail (which is what matters) with a sense of relief and calm feeling. Prices quoted were more than reasonable and I liked the fact that there were no hidden clauses or worrying issues that may arise later on. Professional, sensitive, caring and piece of mind for my family were all delivered upon consultation with them. I would strongly recommend them to anyone for a great service and professional manner in which they deal with our uneasy times.
Stephen Carter
2020-07-21
I rarely write reviews, but when you find something special, you need to share it! Norfolk Wills and Estate Planning has much more than legal expertise! Arranging the review of my parents estate and will needs was seamless. The patience and compassion for families going through difficult times makes this the firm the one I recommend personally and professionally! Thanks so much.
Recommended these guys to my grandmother who was initially worried about getting the correct information for her estate. She couldn't have been happier, rather than someone try to sell her all the products under the sun, she found them informative, impartial and clear with what they could do for her. She ended up sorting her will, funeral and has someone calling her back regarding her inheritance tax planning. Ross and the team couldn't come more highly recommend by myself and more importantly my gran.
I was a little concerned about the covid situation but Ross was so accommodating to me and my family. Some meetings were done over the phone and zoom to help us as my family are quite distance apart. He is very knowledgeable & professional and woukd highly recommend this serviice
Thomas Ogbourne
2020-07-21
Arranged a funeral plan for my parents via Norfolk wills and the service I received was great and very happy with the product. Thanks for all the help. Definitely recommended.